SWINGING COLE PORTER - Mitch Winehouse & Thilo Wolf Big Band
Nominated for the best list at the German Record Critics' Prize 2022
Available now on all platforms and as CD and Vinyl (Limited Edition)!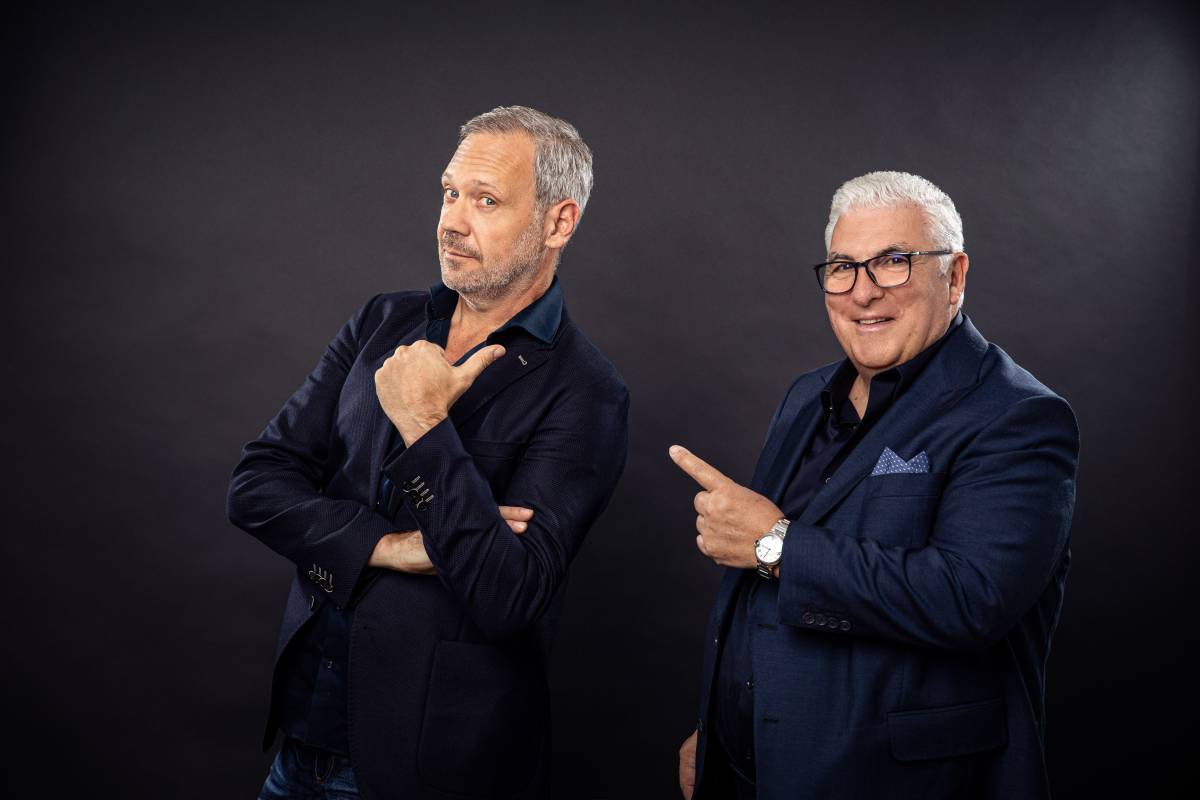 "The result is an album that couldn't sound more timeless and fresh..." the result of the German-British collaboration was praised by the NDR (North Germany Broadcasting)
British swing singer Mitch Winehouse and german pianist and big band leader Thilo Wolf present their first joint swing album on the occasion of the 130th year of Cole Porter's birth. 14 Porter songs appear in a completely new, contemporary sound, arranged by Wolf himself and some of Germany's best arrangers.
The result is an album that could not sound more timeless and fresh - not least because of the "astonishingly youthful voice" (NDR) of Mitch Winehouse. Pianist Béatrice Kahl at the Hammond and singer Caroline Kiesewetter, who sings the tracks "I love Paris" and "Let's Fall in Love" in a duet with Winehouse, ensure the balance in this group of men.
"Swinging Cole Porter" pays homage to the timelessness Porter music, which is breathed new life into with the big band arrangements. This makes them accessible to a younger audience - a mission that unites the two thoroughbred musicians.
Mastered in the famous Abbey Road Studios, the final sound should be in no way inferior to the quality of the compositions, musicians and arrangements - Wolf and Winehouse agreed on this as well. An effort that, according to initial criticism, has paid off.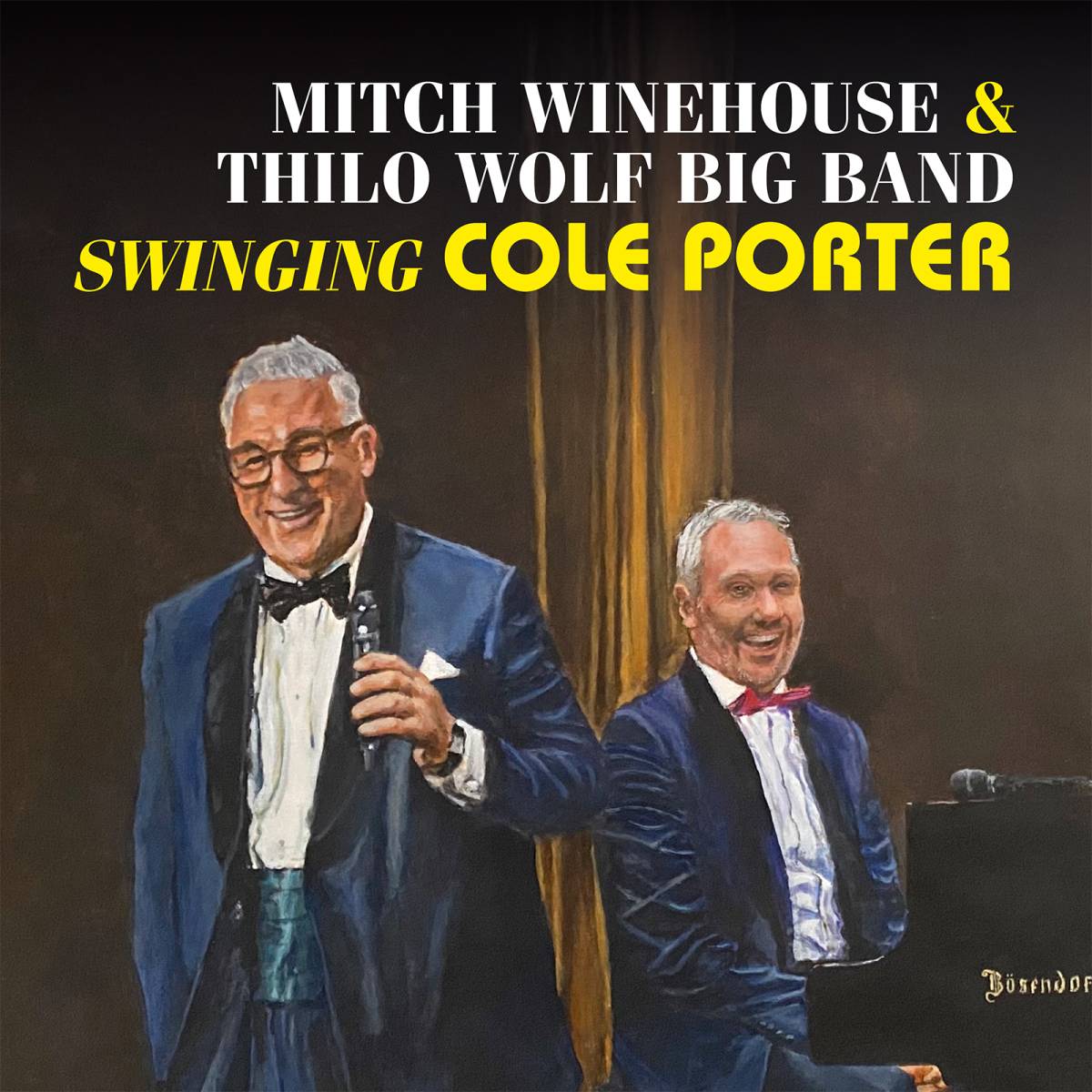 After successful joint shows, the album production was "a must-do".
After the successful joint performances of Thilo Wolf and Mitch Winehouse in 2018, the CD production was quickly decided: "While on vacation I read the book My Daughter Amy, in which Mitch describes the story of his famous daughter Amy Winehouse, and immediately understood that there is a real music lover and man of the heart writing. The idea of making music with Mitch was born very quickly." After reading the book, Wolf asked Mitch Winehouse, who agreed without further ado. The concerts together went so well that they both agreed to release an album together.
"Thilo understood immediately what my musical interest is about. Together we wanted to present jazz classics and lesser-known numbers by Cole Porter in such a way that the freshness and elegance of their time are transported into today. You could say we created a modern way of vintage sound that shows how timeless the music of Cole Porter is." (Mitch Winehouse)
Lineup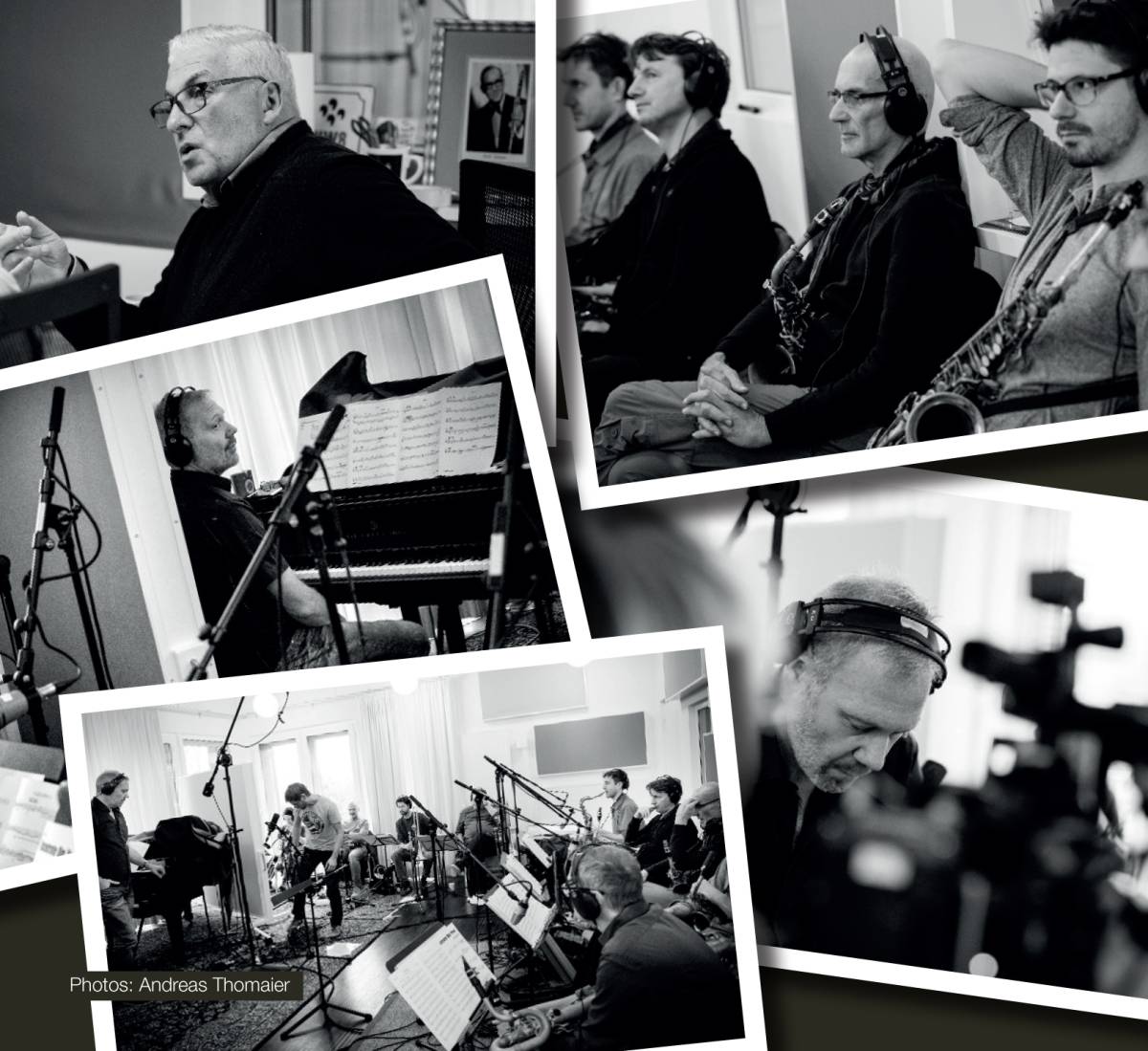 Mitch Winehouse (Vocals)
Guest: Caroline Kiesewetter (Vocals)
Thilo Wolf Big Band
Reeds: Norbert Nagel, Julian Bossert (Altosax, Flute, Clarinet), Axel Kühn, Uli Wangenheim (Altosax, Flute, Clarinet), Norbert Emminger (Baritonesax, Bass Clarinet)
Trumpets/ Flugelhorns: Felice Civitareale, Florian Menzel, Sebastian Strempel, Omar Kabir
Trombones: Jürgen Neudert, Christoph Müller, Alistair Duncan, Hans-Heiner Bettinger
Piano, Leader: Thilo Wolf
Hammond-Organ: Béatrice Kahl
Guitar: Andreas Blüml
Bass: Markus Schieferdecker
Drums: Matthias Meusel
Percussion: Thomas Hammer (1,5,11)
*Thilo Wolf Swing Selection
Piano, Leader: Thilo Wolf
Tenorsax: Norbert Nagel
Hammond-Organ: Béatrice Kahl
Guitar: Andreas Blüml
Bass: Markus Schieferdecker
Drums: Paul Höchstädter
Credits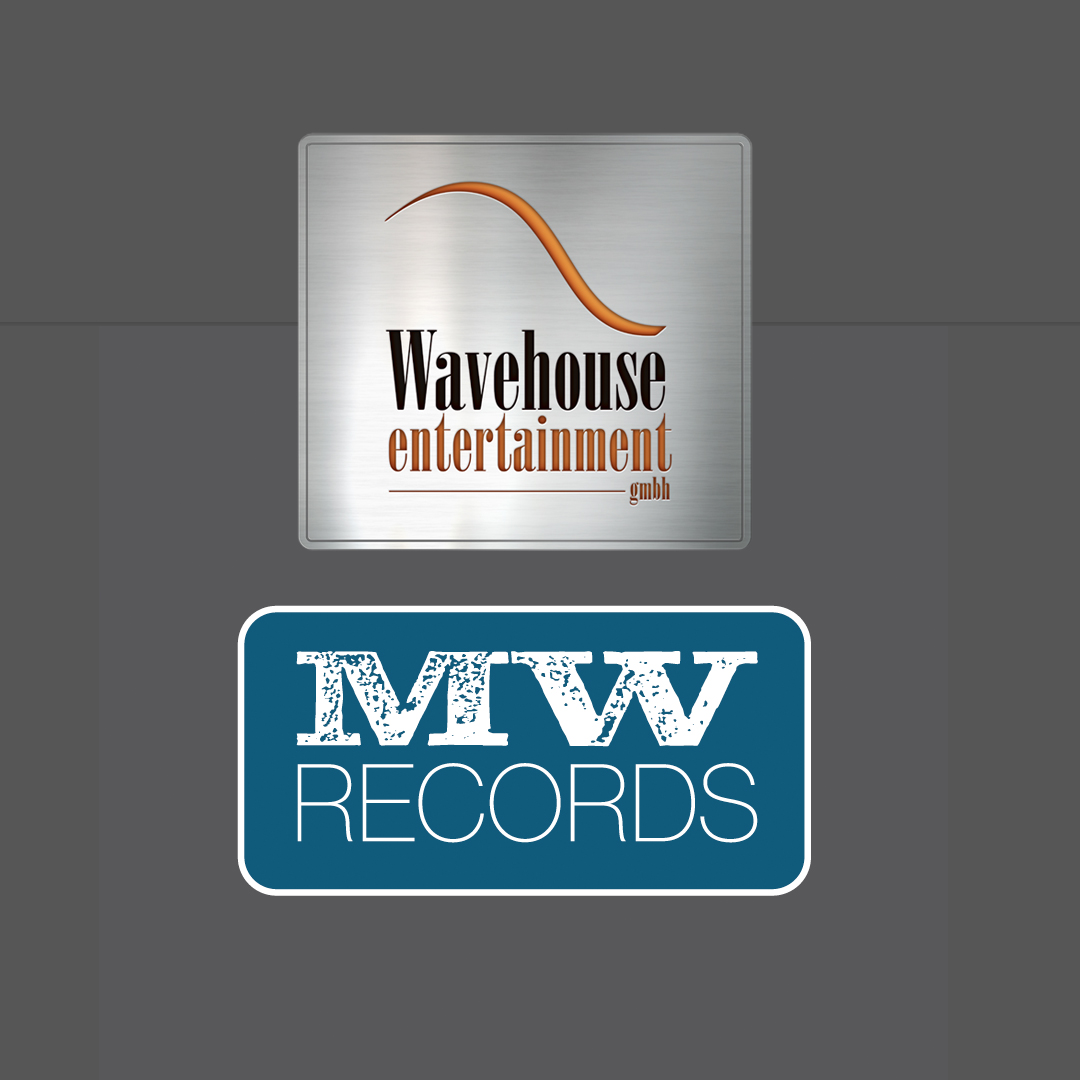 All Compositions & Lyrics by Cole Porter
Publishers:
Warner Bros Inc (1,4,5,6,8)
Chappell Co Inc (2,3,7,9,10,12,13)
Loews Inc (11,14)
Big Band and Swing Selection recorded at Wavehouse-Studios Fürth by Tom Appl
Mitch Winehouse recorded at Wavehouse Studios Fürth by Tom Appl and at Moonrecordings London by Jon Moon
Mixed at Wavehouse-Studios Fürth by Tom Appl & Thilo Wolf
Mastered at Abbey Road Studios London by Miles Showall
Producer: Thilo Wolf
Cover illustration: Rick Fink
Production: Thilo Wolf & Mitch Winehouse for Wavehouse Entertainment GmbH & MW Records
Impressionen from the Studiosessions